Brite & Clean products to be featured on NBC TODAY show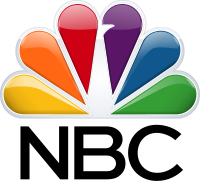 Brite and Clean's Ultimate Hard Water Stain Remover was featured on the popular NBC national morning show, TODAY. Lou Manfredini, home improvement expert and TV/Radio personality deomonstrated how the company's flagship product makes short work of hard water stains, and tells not to use liquid lime and rust removes because they don't work.
The segment aired Friday July 14th. Brite and Clean, Inc is a Palm Springs based company founded in 2006 by Tim Bloom.
Tim's father had the idea to create a solution for hard water stains in the 1980's. In 1989 he met a chemist and together they created a brand and formulated the ingredients that make up their best selling product today.
Brite and Clean's Simple Cleaning Solution® was created to deal with hard water stains on windows commonly caused by golf course and lawn irrigation sprinklers, and stains on shower doors caused by daily use and cleaning neglect.
In addition to containing no harsh or corrosive chemicals, the cleaner has no smelly fumes common to some liquid or spray hard water stain removers. Brite and Clean's first products were originally created as a safe and effective solution for professional cleaning. After hearing the feedback from professional clients and seeing the success of the product in that area, the hard water stain remover was introduced to the local, and then larger consumer retail market.
Tim Bloom, presdident of Brite and Clean said, "We are obviously thrilled that Lou Manfredini will be highlighting our hard water stain remover. He is a trusted leader in the Home Improvement industry and now a national audience can see the effectiveness of our cleaning products. I wish my dad was still with us to see this."
As a family owned business, Brite and Clean, is committed to giving back to the community as well. Every purchase of Brite & Clean products creates jobs for developmentally disabled Americans, in their partnership with DesertArc, desertarc.org. Brite and Clean and DesertArc focuses on these worker's abilities, not their disabilities and employs them along side workers without disabilities in many of the packaging, labeling, shipping and warehouse operations.
Brite and Clean offers the hard water stain removers in single-use cleaner packs and 6 oz bottles. They are available on the Brite and Clean website, the Amazon marketplace, HD Supply online, Ace Hardware Online as well as participating Ace Hardware Stores.
For more information, visit the website at hardwaterstain.com