pressure washing

Exterior Walls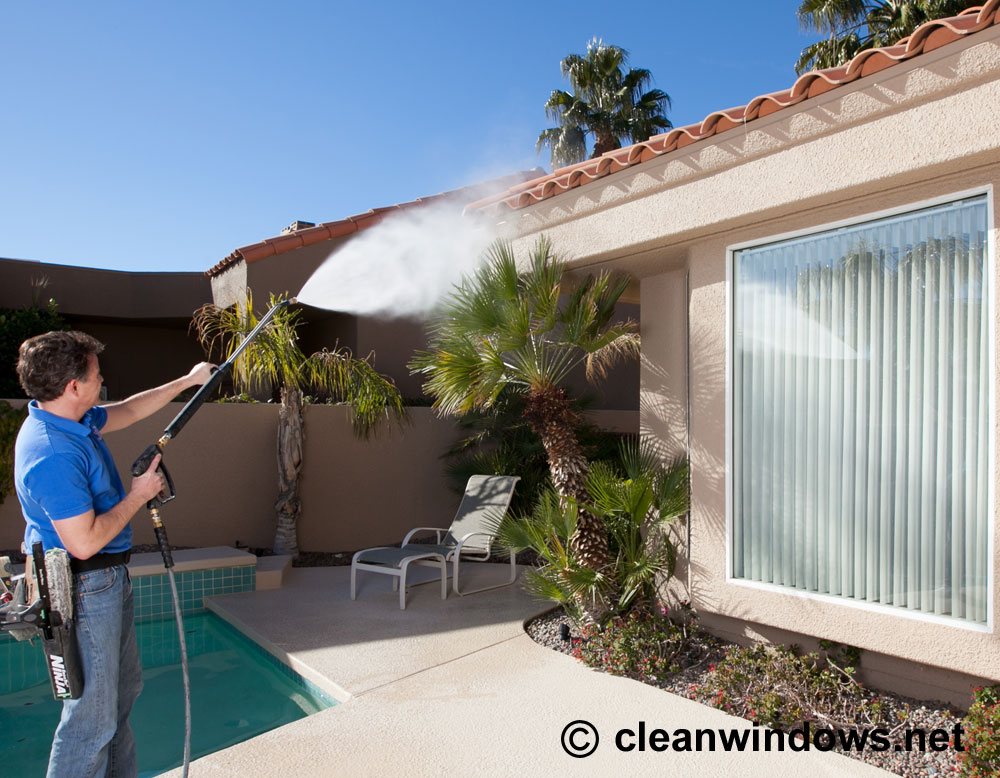 Save yourself thousands of dollars on a new paint job for your home or office! Let Brite & Clean Windows™ power wash the outside of your home and office annually to remove dirt that accumulates from blowing wind as well as removing those pesky spider webs and we will make it look as good as new!
Our technicians are trained and qualified to safely perform the job without causing any damage to stucco or other surfaces. Power washing is available for residential and commercial customers.
Driveways & Sidewalks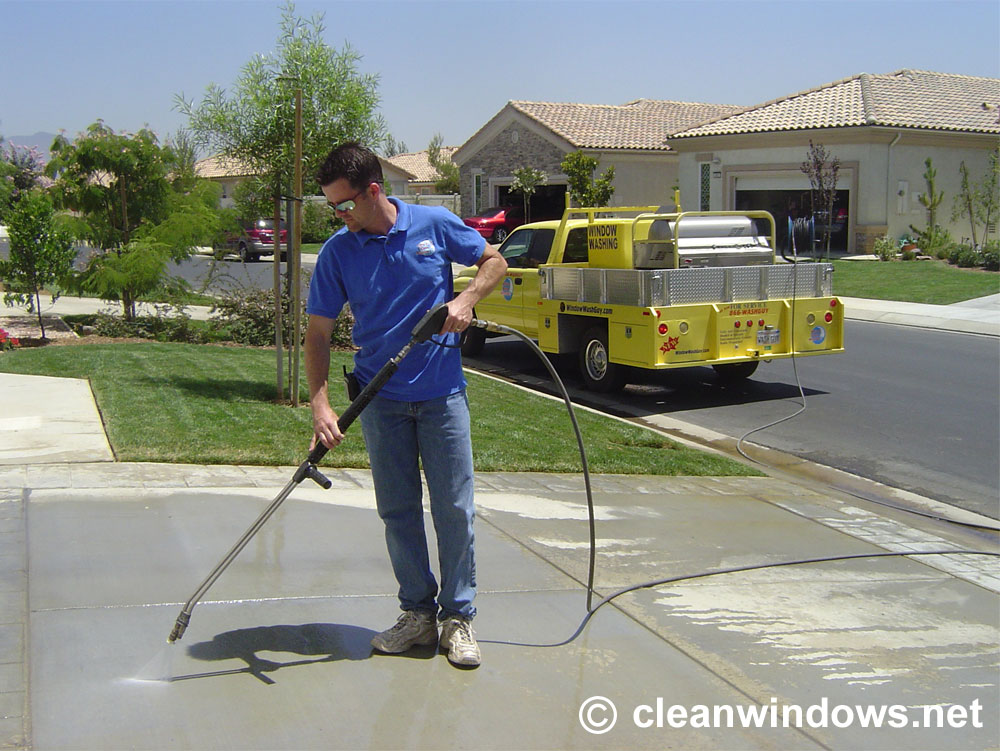 Now you can finally rid yourself of the unsightly tire tread marks and oil stains on your driveway. Brite & Clean Windows™ will make your driveway look as good as it did when it was new.
Swimming Pool Decks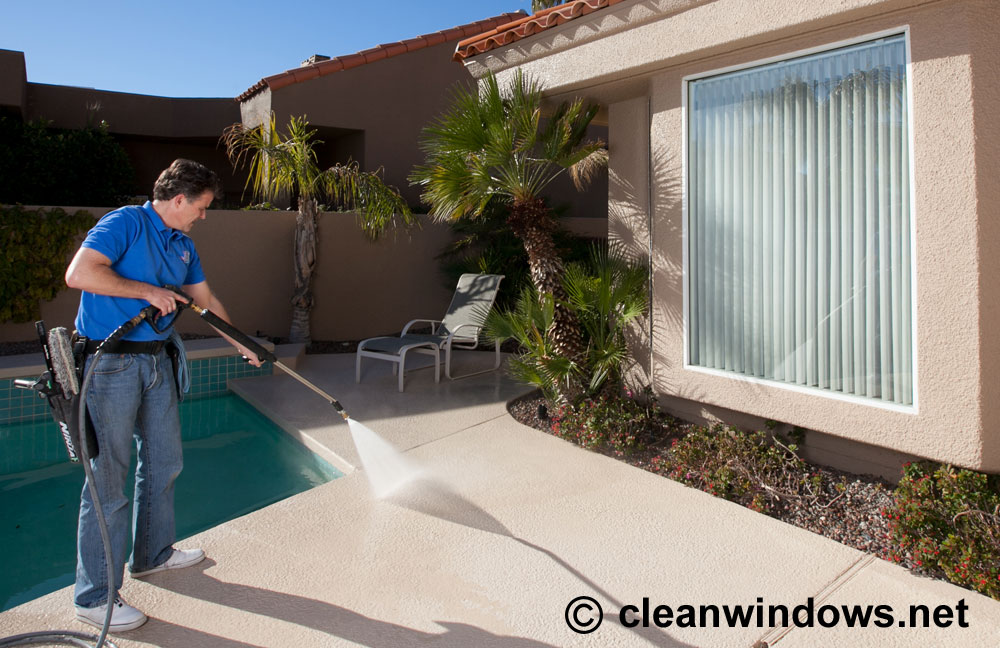 Swimming pools decks can be cleaned to remove slippery green slime where water sits for long periods of time, creating a slip and fall hazard.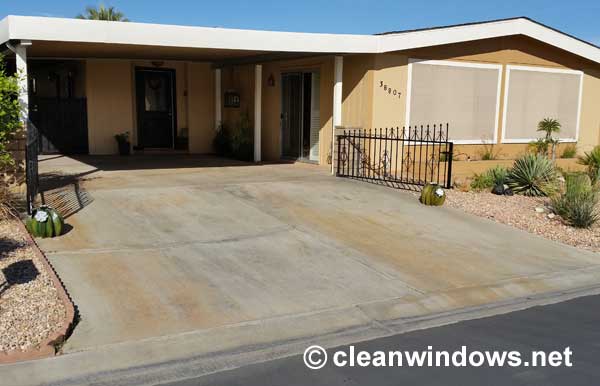 Driveways get orange stains many times because the batteries in the golf cart leak onto the concrete. This ugly stain will not come off with pressure washing alone, it also requires an acid washing method. Using multiple treatments, the color of the concrete will return to a lighter color, very much like it looked when it was brand new. The savings over alternative methods such as grinding the concrete makes financial sense.