mirror cleaning
Have you ever wondered why dirty mirrors always seem to look twice as dirty as the windows?
We think this happens because the mirror is reflecting back the dust, dirt and smudges that is on the surface of the mirror. In the same way the light reflects off of the facets of a beautiful clean diamond, light also reflects off the surfaces of a clean mirror. They are both much more beautiful to behold if they are clean.
Not to be outdone by the jeweler that cleans your diamond ring for free (usually if you bought it at his store), we here at Brite & Clean Windows™ will also clean your bathroom vanity mirrors and closet mirrors for free when you have your windows cleaned on the inside and outside (print a coupon-new customers only).
Wall mirrors make your room look larger and can present quite a challenge: How do you reach them yourself to get them clean?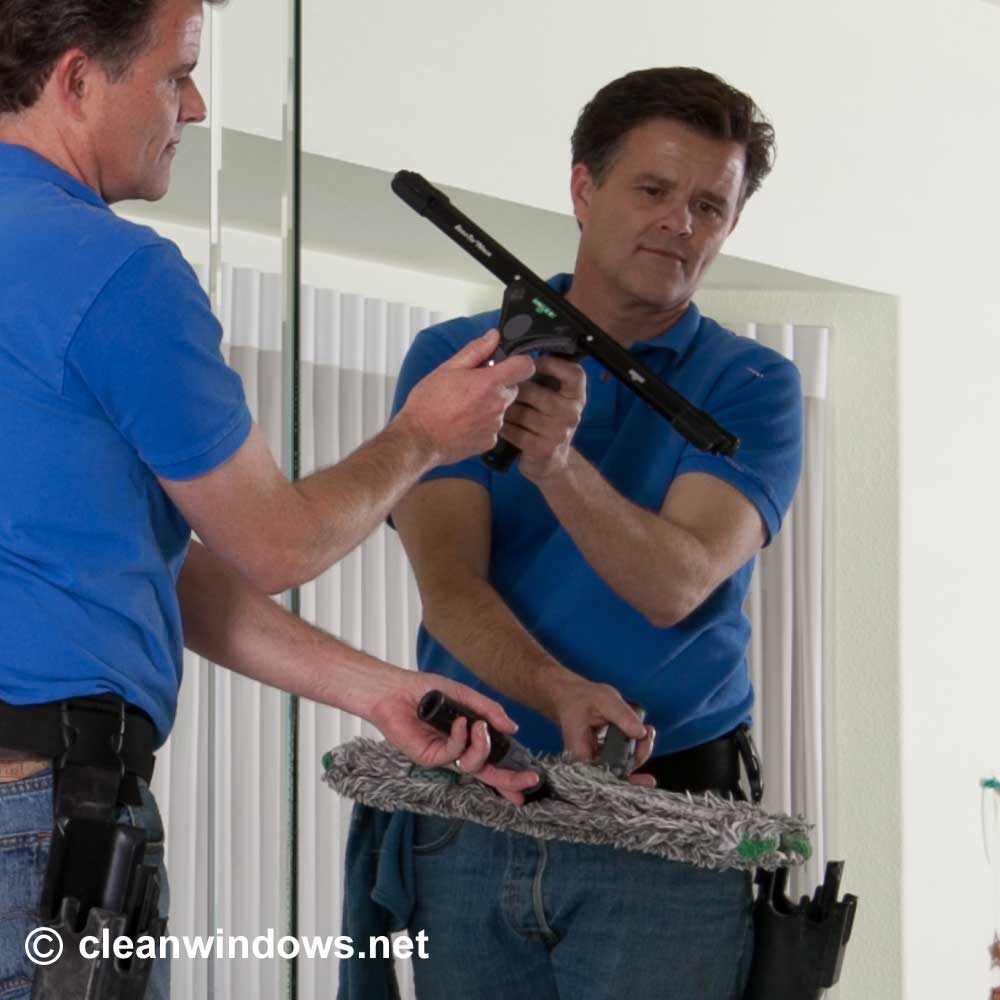 Well, you could buy a ladder, move the furniture and climb to the top and start wiping away to you heart 's content. The problem is, much like when you try to clean your windows yourself, when you finally finish the job and then the sun shines in on them, your cleaning job looks like a smeary mess.
Don't feel bad, if we didn't have the right tools and the experienced know-how since 1969, we might also make a streaky mess if we tried using a bottle of Windex® and a roll of paper towels.
Fortunately, we know what to do to leave your mirrors perfectly clear and sparkling clean. We guarantee it.